Posted at 15:00 • 13 febr • Vivian Schrijver-Spierts • Valentine's day
---
The day of love ... February 14!
Are you looking for the best gift to give?
Take a look at our collection and discover that we have jewelry especially for Valentine's Day. Surprise your girlfriend with a necklace, your mother with a ring or your best friend with a bracelet!
Do you want to look beautiful during a romantic dinner with your lover on Valentine's Day? We have made a selection of romantic jewelry for you.
1 Follow your heart necklace
2 Endless love earrings
3 Love bangle
4 Follow your heart bracelet
5 You go girl ring

Happy Valentine's Day!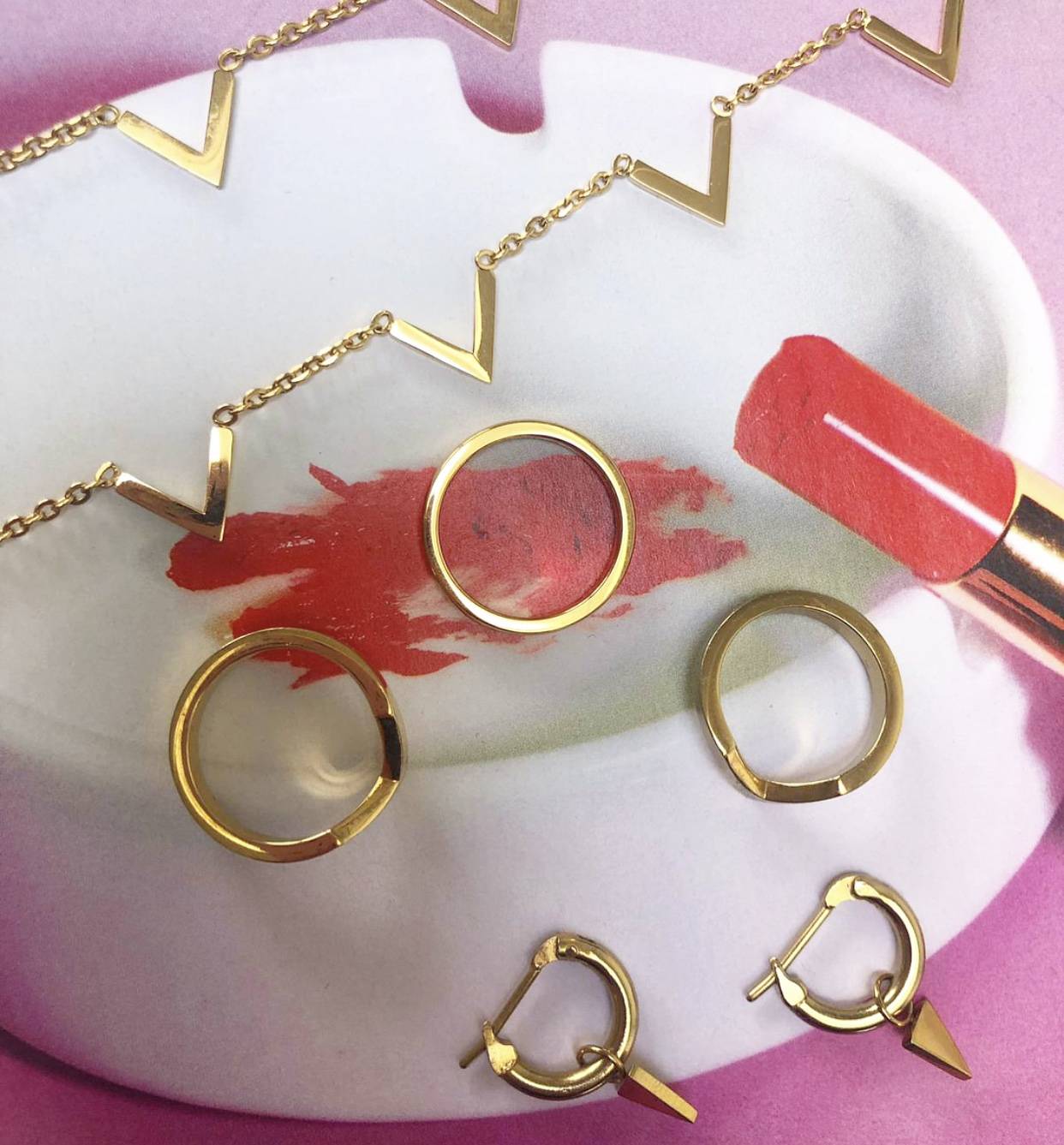 ---
---
Fashionthings loves to partner up with upcoming and established designers to create limited edition collections.
We are always looking for unique and beautiful new collaborations. Are you or do you know someone who wants to launch a new collection with us? Let us know!
The heart collection consists of a ring, the bracelet, the necklace, earrings and an anklet bracelet. All with the Fashionthings heart logo in the design. Perfect jewelry for Valentine's Day!
Vivian Schrijver-Spierts
Share your Fashionthings Valentine's jewelry with #fashionthingscom
Vivian Schrijver-Spierts published 21 Jan
Vivian Schrijver-Spierts published 6 Mrt
Leave a comment